Disclaimer
Our systems have detected that you are using a computer with an IP address located in the USA.
If you are currently not located in the USA, please click "Continue" in order to access our Website.
Local restrictions - provision of cross-border services
Swissquote Bank Ltd ("Swissquote") is a bank licensed in Switzerland under the supervision of the Swiss Financial Market Supervisory Authority (FINMA). Swissquote is not authorized as a bank or broker by any US authority (such as the CFTC or SEC) neither is it authorized to disseminate offering and solicitation materials for offshore sales of securities and investment services, to make financial promotion or conduct investment or banking activity in the USA whatsoever.

This website may however contain information about services and products that may be considered by US authorities as an invitation or inducement to engage in investment activity having an effect in the USA.

By clicking "Continue", you confirm that you have read and understood this legal information and that you access the website on your own initiative and without any solicitation from Swissquote.
Research
Market strategy
by Swissquote Analysts
Daily Market Brief
Powell confirms rate cut, Commodity currencies in demand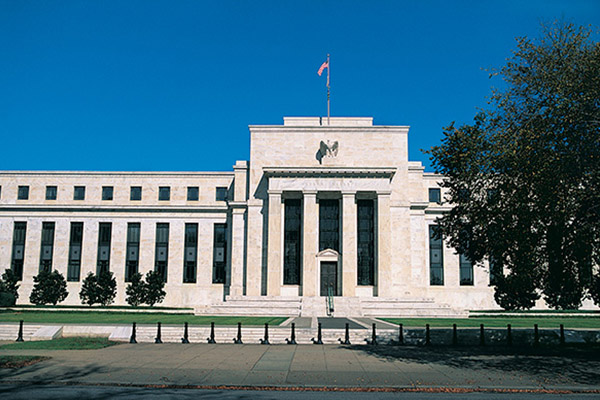 The world was watching Fed Chair Powells appearance before congress. By all accounts, Powell provided a clear signal for an imminent reduction of the Feds fund rate. The USD reacted by losing value against all G10 currencies. Powell's reiterated the word "uncertainty" five times to higher the risk of a global slowdown. He went on to say "manufacturing, trade, and investment are all weak all around the world". In regards to the strong June payroll report, which cause so much doubt into the projected Fed dovishness, was "great" news but would not tip the balance on soft wage growth and declining inflation. Minutes from the prior FOMC meeting all indicate member wants a more accommodating policy. July rate cut is now a near certainty. There are lingering questions over whether the Fed will reduce by 25bp or 50bp.
In our view, a 50bp cut is to larges a step. The US economic data has not decelerated at an alarming pace and judging from solid NFP read still has momentum. In broader strategic terms, the Fed has been cautiously tightening interest rates over 4 years. It unlikely they would panic because of marginally softer economic data. We had predicted that much of the hikes were to recover tools to combat a financial calamity. In our view, this psychology remains a critical part of the monetary policy calculation framework. A 50 bps cut would send the wrong negative message to the market. Bloomberg is now predicting a 23% probability of a 50 bp cut in Fed July meeting, which is too high in our view. There are plenty of signs of slowdown and end-of-cycle is more likely than dip and reacceleration, which we have seen for the last 10 years. Yet, Fed panic in reaction to natural slowdown is inappropriate.
Equity markets rallied on Powell's testimony with the S&P 500 hitting 3000 record regions. There was less activity in the US bond curves as the short end yields fell by 7bps but the 10 year was unchanged. Moving forward, we are less bearish of the global economic outlook than many of our peers. Easing monetary policy by the world's central banks should backstop economic weakness and provide a boost to risk appetite. While short term news cycling might provide volatility in the longer-term positive dynamics will dominate.
Fed boosts commodity currencies
Markets have become more confident that the Fed should cut its Funds Rate by a quarter of a percentage at its July meeting, giving commodity currencies a boost for a second straight session. South African rand follows a similar path, as South African President Cyril Ramaphosa is working hard to reassure investors and rating agencies of the credibility of the country's institutions. In this regard, the reappointment of South African Reserve Bank Governor Lesetja Kganyago for an additional five year came as a positive headline ahead of next week monetary policy meeting, which is likely to put the ZAR under pressure.
Following the release of poor 1Q GDP figures, with quarter-on-quarter at -3.20% (4Q 2018: 1.40%) and year-on-year at 0%, South African authorities are under pressure to stimulate growth. The task is therefore highly challenging as the country faces hurdles relating to heavily indebted state-owned power utility company Eskom that requires restructuring amidst an over $ 30 billion debt and risk of a possible credit rating downgrade from Moody's at its November assessment. Despite underlying risks and inflation in line with target range, as shown by May year-on-year CPI at 4.50% (m/m: 0.30%), we expect the SARB to cut its Repo Rate by 0.25% to 6.50%, earlier than May forward guidance statement that hinted towards a rate cut for early 2020, thus expecting to add further headwinds on ZAR following the announcement.
USD/ZAR is now trading at 13.9480, a 3-month low, approaching support at 13.9148 (10/04/2019) short-term.