Disclaimer
Our systems have detected that you are using a computer with an IP address located in the USA.
If you are currently not located in the USA, please click "Continue" in order to access our Website.
Local restrictions - provision of cross-border services
Swissquote Bank Ltd ("Swissquote") is a bank licensed in Switzerland under the supervision of the Swiss Financial Market Supervisory Authority (FINMA). Swissquote is not authorized as a bank or broker by any US authority (such as the CFTC or SEC) neither is it authorized to disseminate offering and solicitation materials for offshore sales of securities and investment services, to make financial promotion or conduct investment or banking activity in the USA whatsoever.

This website may however contain information about services and products that may be considered by US authorities as an invitation or inducement to engage in investment activity having an effect in the USA.

By clicking "Continue", you confirm that you have read and understood this legal information and that you access the website on your own initiative and without any solicitation from Swissquote.
Research
Market strategy
by Swissquote Analysts
Daily Market Brief
Equities hit all-time high, RBA boosts the Aussie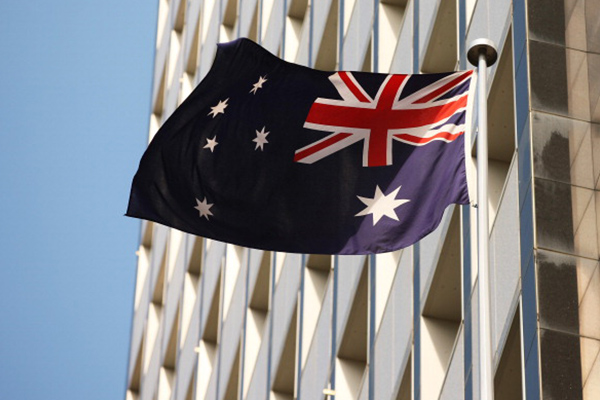 Equities hit all-time high: is it time to go short?
Equity markets rose for a third straight day on Tuesday amid fading Brexit risk and positive developments in US-China trade negotiations. After printing fresh all-time highs yesterday, the S&P 500 should maintain its present momentum and climb to new records, as suggested by the increase in futures prices. Across the Atlantic, the mood was less upbeat with most of European markets struggling to extend gains. The Eurostoxx 50 is treading water around 3,662 points, while the Swiss Performance Index is down 0.23% at around 12,436 points.
Against the backdrop of lower interest rate across the globe and the restart of quantitative easing in the EU and the US (the infamous QE that is not QE), it is not surprise that equity returns were in positive territory for the past month. The market was more or less expecting it and both the Fed and the ECB didn't dare to defy the market. However, both central banks have announced they would remain on the sidelines until next year and adopt a more "data dependant" approach. The big question is whether market participants will continue to push equity prices higher or take their profits, lock-in the positive performance for the quarter and go on vacation for the end of the year.
Being a bear over the last few weeks was a tough position, as it would have cost you a lot of money. However, we wonder whether the conditions are met for another correction: central bank won't move until next year, the market is at all-time high, implied volatility is very (very) low – speculators are already massively short as net short position on VIX futures represent 50% of total open interest, an all-time record - investors want to end the year on a solid note and, finally, liquidity is relatively poor as we get to the end of the year. We are aware that betting on a decline in equity prices was a losing bet recently, but does it look that foolish against such a backdrop?

AUD traders embrace RBA decision
The Reserve Bank of Australia's decision to keep its cash rate at the historically low level of 0.75% at today's monetary policy meeting was no surprise. Yet the release of unchanged 3Q inflation data last week finally appears to convince the RBA to adopt a wait-and-see approach despite increased spare capacity in the labor market. By slowly abandoning its dovish bias and setting aside the possibility of another rate cut by year-end, the RBA is expected to support a stronger AUD, although inflation remains well below its target range for almost three years, while private consumption is worrisome.
3Q year-on-year headline and trimmed inflation are given at 1.70% (prior: 1.60%) and 1.60% (prior: 1.60%) respectively, still far from the RBA's 2% - 3% target band while 3Q retail sales turns negative for the third time in the past four quarters, questioning the government's ability to prop up spending in spite of the $110 billion tax cut validated in July 2019. In this context, it seems clear that the GDP growth forecast for 2020, currently set at 2.75%, is likely to be revised downwards since the forecast for 2019 should be revised to 2.25% (prior: 2.75%). Considering the latter, we would favor a scenario where the RBA is set to resume with Cash rate easing towards 0.50% at its policy meeting on 29 January 2020 and a no-event on 11 December 2019. Implied probabilities are now underweighting the case of a fourth rate decrease by ear-end, currently estimated below 20%. As US – China trade negotiations tend to confirm a partial agreement by November, demand for the Aussie should stay vivid this month.