Disclaimer
Our systems have detected that you are using a computer with an IP address located in the USA.
If you are currently not located in the USA, please click "Continue" in order to access our Website.
Local restrictions - provision of cross-border services
Swissquote Bank Ltd ("Swissquote") is a bank licensed in Switzerland under the supervision of the Swiss Financial Market Supervisory Authority (FINMA). Swissquote is not authorized as a bank or broker by any US authority (such as the CFTC or SEC) neither is it authorized to disseminate offering and solicitation materials for offshore sales of securities and investment services, to make financial promotion or conduct investment or banking activity in the USA whatsoever.

This website may however contain information about services and products that may be considered by US authorities as an invitation or inducement to engage in investment activity having an effect in the USA.

By clicking "Continue", you confirm that you have read and understood this legal information and that you access the website on your own initiative and without any solicitation from Swissquote.
Research
Market strategy
by Swissquote Analysts
Daily Market Brief
Oil gains on disruptions in Libya, US closed.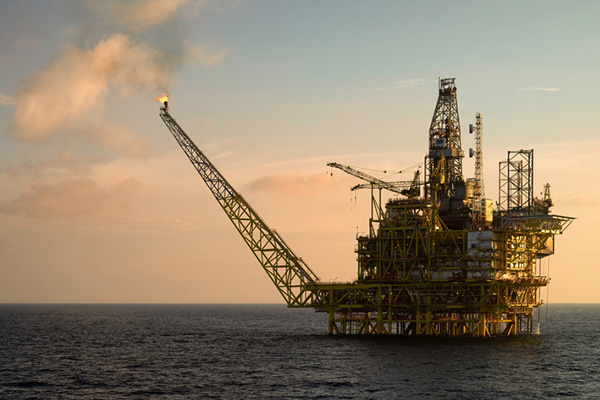 Oil gains on disruptions in Libya, US closed.
Asian equities started the week on a positive note, except in Hong Kong where anti-China protests, and violence marked another weekend in the city's streets.
Oil gained. WTI crude advanced to $60 a barrel, as Brent traded at $66 on news that armed forces shut down production in one of Libya's biggest oil fields and blocked exports, reducing output by half. Mid-East tensions and supply disruptions announce yet another strong week in the oil markets; traders will be tempted to buy below the $60 mark and push for an advance toward $62 and above.
Gold traded above the $1560 an ounce on mounting tensions in the Middle East, although the risk appetite wasn't much hurt by the latest developments.
FTSE futures edged higher on stronger oil and Sterling slipped below the 1.30 mark.
It was a slow morning in terms of data, and it will be a slow day in terms of trading as the US equity and bond markets will be closed for the Martin Luther King Jr holiday.
A downside revision in Japanese industrial production marked a quiet Asian session. The final data showed that production in Japan contracted 1% in November versus -0.9% printed earlier. The USDJPY pushed above the 110 mark as soft data revived the Bank of Japan (BoJ) doves a day before the monetary policy meeting. Japanese policymakers are expected to maintain the status quo at Tuesday meeting, and to raise their growth projections for the first time in a year amid signs that the global slowdown may have bottomed. Governor Kuroda will however reassure investors that more easing could be down the road, if the economic slowdown and subdued activity persist.
The euro consolidated losses near 1.11 against the US dollar, and weakened against the pound, the yen and the franc in Asia. On Thursday, the new European Central Bank (ECB) head Christine Lagarde is expected to reveal some details about the central bank's strategy review. How the ECB sees the negative interest rates and what it plans to do with them will matter to investors after the latest rate cut didn't do much to improve growth and inflation expectations in the Eurozone. The ECB is however expected to highlight the economy showing some signs of stabilization at this week's meeting.
Else, world's leaders meet in Davos this week and US President Donald Trump's impeachment trial will begin. Markets have almost fully disregarded Trump's impeachment this far, we doubt that this week's trial would change things. The US stock indices renewed record on Friday, as futures were flat-to-positive at the start of the week.
Solid bank earnings in the fourth quarter marked the beginning of the US earnings season last week. Netflix, Johnson & Johnson, Intel and IBM are among some big US companies that will release results this week. While analysts expect an overall fall in Q4 profits, good numbers from big names could continue boosting interest in US large caps.