Disclaimer
Our systems have detected that you are using a computer with an IP address located in the USA.
If you are currently not located in the USA, please click "Continue" in order to access our Website.
Local restrictions - provision of cross-border services
Swissquote Bank Ltd ("Swissquote") is a bank licensed in Switzerland under the supervision of the Swiss Financial Market Supervisory Authority (FINMA). Swissquote is not authorized as a bank or broker by any US authority (such as the CFTC or SEC) neither is it authorized to disseminate offering and solicitation materials for offshore sales of securities and investment services, to make financial promotion or conduct investment or banking activity in the USA whatsoever.

This website may however contain information about services and products that may be considered by US authorities as an invitation or inducement to engage in investment activity having an effect in the USA.

By clicking "Continue", you confirm that you have read and understood this legal information and that you access the website on your own initiative and without any solicitation from Swissquote.
Research
Market strategy
by Swissquote Analysts
Daily Market Brief
Wall Street Plunges to Monthly Low, Nasdaq Drops 5%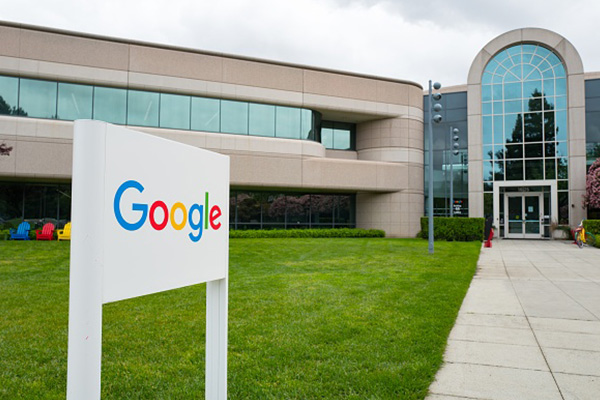 Wall Street Plunges to Monthly Low, Nasdaq Drops 5%
The US stock market has persisted within the overbought territory for too long, as bulls became too strong and went all in too soon. As a result, equities have crashed on Thursday, dragged down by a slump in tech stocks.
Wall Street's three benchmark indexes saw the deepest single-day drops since June. Meanwhile, mixed economic data in the US stressed worries about a long recovery.
Dow Jones fell 2.78%, the S&P 500 dropped 3.46%, while the Nasdaq Composite crashed almost 5%.
The share price of Apple tumbled 8% shortly after its stock split took effect Monday. Elsewhere, Microsoft, Facebook, Amazon, and Google's Alphabet were also flashing red. Sentiment on Alphabet has worsened even more due to reports that the US Justice Department intends to bring a lawsuit against Google by the end of September.
Energy stocks were also bearish, as oil prices were sluggish amid ongoing worries over the robustness of crude demand.
Volatility surged, suggesting that investors are making decisions on emotions. The CBOE Volatility Index, dubbed as the fear index, jumped 25% to the highest in two months.
All in all, the US stock market will definitely end the week in the negative territory despite rallying in the first days, as the three indexes updated the monthly low.
In the US, the ISM non-manufacturing index fell to 56.9 in August from 58.1 in July, missing analysts' expectations for a reading of 57. On the positive side, initial jobless claims rose less than expected, suggesting a stabilizing situation in the labor market. Still, the nonfarm payrolls report due later today will provide a better picture.
Asian stocks are overwhelmed by the Wall Street selloff, having no choice than to follow the general bearishness.
At the time of writing, Japan's Nikkei 225 is down 1.21% after surging on Thursday. Chief Cabinet Secretary Yoshihide Suga has the most chances to succeed Shinzo Abe as prime minister, according to recent polls.
China's Shanghai Composite has dropped 1.35% while the tech-oriented Shenzhen Component has declined by 1.81%.
Hong Kong's Hang Seng Index is down 1.72%, despite the fact that the city is easing some social distancing measures.
South Korea's KOSPI has lost 1.30%, while Australia's S&P/ASX 200 has been the worst performer in Asia, falling 3% so far. On Friday, Australia's state of Victoria reported a record 59 deaths, bringing the daily total for the country to a record high.
European equities will likely open down, as all index futures are in red right now.
In the commodity market, oil prices have declined as investors are worried about crude demand amid ample supplies. WTI has declined by 0.90% to $41.00, and Brent is down 0.80% to $43.73. Thus, the two brands are set to conclude the worst week since June.
The volume of oil imported by China, the world's largest importer of crude, is about to slow this month after rising for five consecutive months, as refiners have to assimilate the huge supply. Also, production in the Gulf of Mexico is about to restart soon after the halt forced by Hurricane Laura.
Elsewhere, gold has benefited from the stock selloff, adding 0.37% for the day so far, to $1,944. Investors look for refuge as the Fed is determined to keep the zero rates for much longer.
In FX, the US dollar is steady ahead of the nonfarm payrolls report. The USD Index, which tracks the greenback against six other currencies, is now up 0.07%. EUR/USD is slightly down 0.01%. Earlier this week, the European Central Bank hinted that the euro was too strong for the current monetary policy, suggesting that some action will be taken. Nevertheless, general sentiment on the US dollar remains weak, as the Fed intends to maintain the low interest rates for longer than anticipated. Chicago Fed President Charles Evans said that he supports a rise in inflation to 2.5% from the current target of 2%.