Disclaimer
Our systems have detected that you are using a computer with an IP address located in the USA.
If you are currently not located in the USA, please click "Continue" in order to access our Website.
Local restrictions - provision of cross-border services
Swissquote Bank Ltd ("Swissquote") is a bank licensed in Switzerland under the supervision of the Swiss Financial Market Supervisory Authority (FINMA). Swissquote is not authorized as a bank or broker by any US authority (such as the CFTC or SEC) neither is it authorized to disseminate offering and solicitation materials for offshore sales of securities and investment services, to make financial promotion or conduct investment or banking activity in the USA whatsoever.

This website may however contain information about services and products that may be considered by US authorities as an invitation or inducement to engage in investment activity having an effect in the USA.

By clicking "Continue", you confirm that you have read and understood this legal information and that you access the website on your own initiative and without any solicitation from Swissquote.
Research
Market strategy
by Swissquote Analysts
Daily Market Brief
US Stocks Extend Decline, Asian Equities Edge Up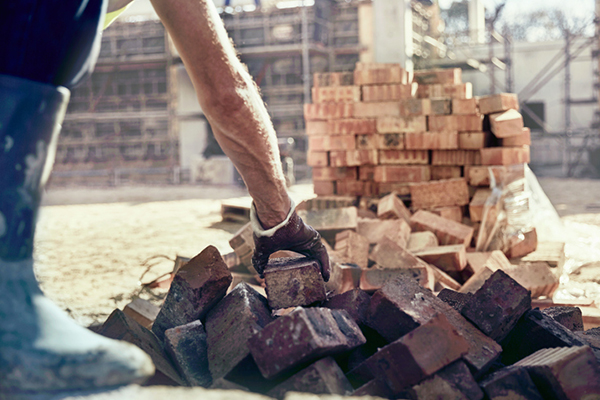 US Stocks Extend Decline, Asian Equities Edge Up
US equities declined on Thursday and thus ended up to last Friday levels, losing recent gains. The tech sector was a drag again, as it slumped for a second straight session. Meanwhile, the US reported that weekly jobless claims dropped less than expected while the housing market is slowing down.
The S&P 500 fell 0.84%, and the Dow dropped by 0.47%. Tech-oriented Nasdaq was the worst performer again, losing 1.27%.
Downbeat data suggests that the US economic recovery is not getting traction. The Labor Department said that initial applications for unemployment benefits dropped to 860,000 in the week ending last Saturday, down from 893,000 in the previous week. However, economists anticipated a decline to 850,000. At the end of August, there were over 30 million US citizens on unemployment benefits, reflecting the disastrous impact of the coronavirus pandemic.
Meanwhile, the Commerce Department said that housing starts fell more than expected, by 76,000 units to 1.416 million. Building permits declined to 1.47 million, while economists forecast a rise to over 1.50 million.
The Fed said that it would maintain the zero interest rate until 2023 at least, as the central bank is aiming for higher inflation than its usual 2% target.
Facebook dropped over 3%, Apple fell over 1.6% shortly after its launch of a new iPad, watch, and other products and services. Amazon fell 2.3%.
Despite the US stock market slump, Asian equities are mostly bullish on Friday, as some stock indices reverse recent losses.
At the time of writing, China's Shanghai Composite is up 1.30%, and the Shenzhen Component has edged up 1.10%. Investors are closely watching the China-US relations reflected in the TikTok saga. Oracle plans to partner with Chinese TikTok parent ByteDance to take control over the app's US operations. The software giant reached an agreement with ByteDance and the US Treasury Department. It accepted some revised conditions as stipulated by Treasury Secretary Steven Mnuchin, who required some terms revisions due to national security concerns.
Japan's Nikkei 225 inched up 0.07%. Earlier today, the country released its core consumer price index for August. The inflation index, which excludes volatile fresh food prices, dropped 0.4%, which is the biggest decline in about four years.
South Korea's KOSPI is up 0.18%. In Australia, the  ASX 200 has declined by 0.14% after initial gains. Hong Kong's  Hang Seng Index edged up 0.34% after opening in the red. India's Nifty 50 is up over 0.30%.
European stocks will go the US route, judging by the index futures. German DAX is the only major index that is bullish right now.
In the commodity market, oil prices continue the rebound for the fourth session in a row, getting closer to update the September peak. Both Brent and WTI have gained around 0.65% as a new storm is now building close to the US Gulf Coast. Thus, the two crude brands have gained about 10% this week. Investors also paid attention to Goldman Sachs' estimates that the market is in deficit rather than oversupplied. The banking giant anticipates the market to be in a deficit of about 3 million barrels per day by the last quarter of 2020. It predicts Brent to reach $49 from the current level of over $43, and to $65 by the third quarter of 2021.
Also, OPEC said it would crack down on countries that don't comply with the production cut requirements agreed previously.
Gold prices turned bullish on Friday, breaking above $1,960. The metal re-tests resistance levels amid downbeat data from the US and further stimulus pledged by central bankers, including the Fed.
In FX, the US dollar is declining in early trading on Friday, following the disappointing US labor and housing market data. The USD index, which tracks the American currency against six other currencies, fell 0.08% to 92.907. EUR/USD is up 0.04% to 1.1852.
The pound has declined against the euro and a weakening dollar as the Bank of England hinted it might consider negative rates amid no-deal Brexit, an increasing number of COVID cases, and high unemployment. As for now, the central bank left the interest rate unchanged yesterday.