Disclaimer
Our systems have detected that you are using a computer with an IP address located in the USA.
If you are currently not located in the USA, please click "Continue" in order to access our Website.
Local restrictions - provision of cross-border services
Swissquote Bank Ltd ("Swissquote") is a bank licensed in Switzerland under the supervision of the Swiss Financial Market Supervisory Authority (FINMA). Swissquote is not authorized as a bank or broker by any US authority (such as the CFTC or SEC) neither is it authorized to disseminate offering and solicitation materials for offshore sales of securities and investment services, to make financial promotion or conduct investment or banking activity in the USA whatsoever.

This website may however contain information about services and products that may be considered by US authorities as an invitation or inducement to engage in investment activity having an effect in the USA.

By clicking "Continue", you confirm that you have read and understood this legal information and that you access the website on your own initiative and without any solicitation from Swissquote.
Research
Market strategy
by Swissquote Analysts
Daily Market Brief
US Stocks Continue Bearishness, Gold Fell Below $1,900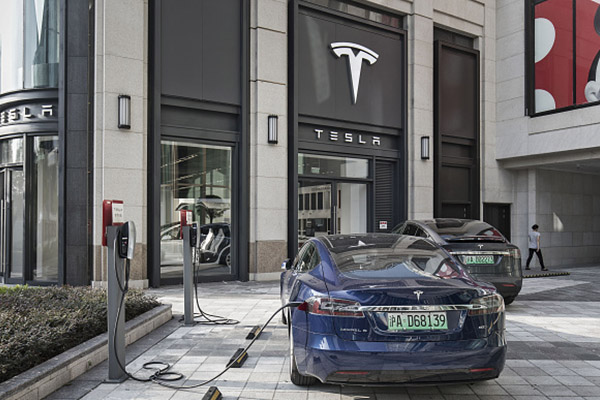 Fell Below $1,900
US equities carried their gloomy mood from previous weeks on Monday, as investors were worried about the new lockdowns in Europe. Besides this, the debate between Democrats and Republicans may cause significant delays in the new stimulus approval and implementation, which would lead to a more difficult economic recovery than anticipated. The death of US Supreme Court Justice Ruth Bader Ginsburg makes it less likely that another package will be green-lighted before the election.
Still, the US stock indices have managed to depart from their daily lows. Dow Jones lost 900 points or 1.84%, being the worst performer of the three. The S&P 500 fell 1.16% and about 9% from its all-time high set at the beginning of this month.
Elsewhere, Nasdaq has declined only by 0.13%, as it was not the tech sector to blame for the bearish mood. In fact, new lockdowns would hit non-tech sectors much harder. It's not surprising that Nasdaq's best-performer was Zoom, which surged 6.8% on expectations that the existing and upcoming lockdowns would boost demand for its video communication service. Nevertheless, despite its current resilience, the tech sector might drop by a further 12% or over 20% from its recent peak, according to Morgan Stanley.
Airline, cruise, and hotel companies followed the declines in their European counterparts. The banking sector declined on reports that several giants were knowingly involved in facilitating illegal money transactions worth $2 trillion for at least two decades. JPMorgan Chase dropped over 3%. In Europe, Deutsche Bank fell over 8% as the bank was involved in about half of the suspicious transactions from FinCEN's leaked document.
The share price of Tesla rival Nikola tumbled over 19% after its founder resigned from his position of executive chairman. Trevor Milton stepped down after being accused of fraud and nepotism by a short-seller.
In Asia, equities are also bearish in early trading on Tuesday, following the decline in US stocks.
At the time of writing, China's Shanghai Composite is down 0.48% while the Shenzhen Component is up 0.11%. The deal between China-based TikTok parent ByteDance and Oracle continues to be in the spotlight. Trump said that he wouldn't give the nod if ByteDance maintains the control of the video-sharing app. On the other side, China also said that it would reject the deal.
Hong Kong's Hang Seng Index is down 0.93%.
South Korea's KOSPI has tumbled 2.60%, Australia's S&P/ASX 200 fell 0.55%, and India's Nifty 50 has dropped by almost 1%.
Japanese markets are closed again for a holiday.
European stocks will be mixed on Tuesday, as futures on German DAX are flashing red, while British FTSE and French CAC are bullish.
In the commodity market, oil prices have edged up slightly, recovering the losses incurred yesterday, as the third storm in about a month is losing strength in the US Gulf Coast. Still, concerns over slow oil demand recovery persist and become even more relevant amid potential fresh lockdowns. Currently, both Brent and WTI are showing no direction but may likely decline for the day given the focus on the increasing number of new COVID cases and the introduction of stricter measures. Still, the American Petroleum Institute's report on US oil inventories due later today will be a decider.
Gold is up over 0.35% amid worries about lockdown measures. However, the metal slumped over 3% yesterday, falling below $1,900 for the first time since July. Now gold is trading above $1,915. Investors shifted their focus from gold and silver to the US dollar, which rallied yesterday. The precious metal doesn't seem to be the single favorite refuge right now, as the pandemic is getting worse.
In FX, the US dollar continues the bullish stance, after its index gained 0.80% on Monday. At the time of writing, the USD index is up 0.04% to 93.722. EUR/USD is down 0.22% to 1.1745, which is the lowest since mid-August. The euro has declined on fears of a second wave of the pandemic that is hitting Europe in the first place. The speech of Fed chief Jerome Powell hasn't had an impact on the greenback's moves. He will testify before the House Select Subcommittee tomorrow to discuss the central bank's response to the virus.
The British pound has declined both against the USD and the euro as the UK is pondering another national lockdown and amid the post-Brexit crisis with the EU.