Disclaimer
Our systems have detected that you are using a computer with an IP address located in the USA.
If you are currently not located in the USA, please click "Continue" in order to access our Website.
Local restrictions - provision of cross-border services
Swissquote Bank Ltd ("Swissquote") is a bank licensed in Switzerland under the supervision of the Swiss Financial Market Supervisory Authority (FINMA). Swissquote is not authorized as a bank or broker by any US authority (such as the CFTC or SEC) neither is it authorized to disseminate offering and solicitation materials for offshore sales of securities and investment services, to make financial promotion or conduct investment or banking activity in the USA whatsoever.

This website may however contain information about services and products that may be considered by US authorities as an invitation or inducement to engage in investment activity having an effect in the USA.

By clicking "Continue", you confirm that you have read and understood this legal information and that you access the website on your own initiative and without any solicitation from Swissquote.
Research
Market strategy
by Swissquote Analysts
Live Analysis
Chinese e-businesses better positioned ahead of the recovery phase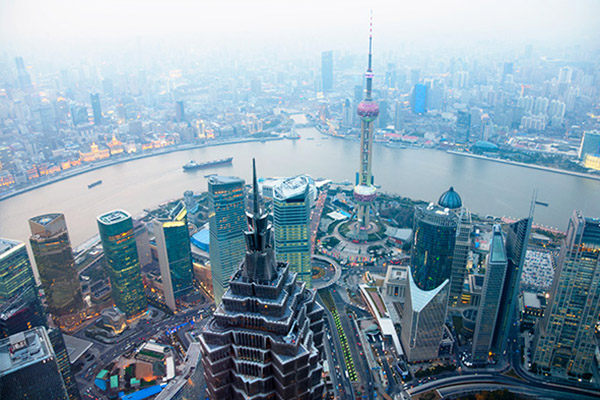 With the cycle of the pandemic turning West and central banks as well as governments making use of their toolkits to dampen the propagation on financial markets, including the surprising announcement made by the ECB to launch the nine-month "Pandemic Emergency Purchase Program" consisting of a EUR750 billion rescue package in addition to the EUR 120 billion APP added a week ago, as well as the partial closing of EU's factories while US activities also show signs of a decline, it appears that Chinese activities are resuming after a 2-month break, suggesting that the recovery should be faster and stronger in the region. Moreover, considering the expected decline in demand from developed economies, the primary destination of Chinese goods, in the coming months, opportunities should arise among China's largest companies whose business models are primarily focused on offering products and services online. As a result, market share of those firms should rise due to the deceleration of western competitors, a major advantage that should definitely payoff when looking at upcoming earning seasons starting from Q2 and extending up to the 2H 2020.

Indeed, since the week ended 22 February 2020, or when the outbreak pointed to a turn in China, both Hong Kong and China mainland indices have proven more resilient than US and European peers, showing a spread of 4% for the tightest range difference, as the infection figures, carefully monitored by financial markets, are still far from the peak which is estimated to come up in the coming two to three weeks in Western countries. Therefore, supported by a salvo of policy measures, including the gradual lift of domestic travel restrictions that allows the return of Chinese employees to their functions (estimated at 80% according to Chinese authorities), and the People's Bank of China decision from last week to cut the reserve requirement ratio for the second time this year, releasing liquidity worth $77 billion (prior: $115 billion), it appears that the Chinese economy, and in this case the companies that place online commerce and content at the core of their business, are well positioned looking forward.

This is for instance the case of firms such as Tencent Holdings, Alibaba Group, JD.com Inc or Vipshop Holdings, as the demand for gaming and entertainment as well as the increasing need for faster e-commerce delivery technologies in lower-tier cities should offer interesting opportunities for leaders in these industries to adopt new initiatives and improve existing technologies through R&D developments, giving them a solid advantage over Western competition in the year 2020, as the former struggle to cover short-term costs in the context of a liquidity crisis.

| | |
| --- | --- |
| Open | |
| Close | |
| High/Low | / |
| Volume | |
| Market | |
| Ask | |
| Bid | |