Disclaimer
Our systems have detected that you are using a computer with an IP address located in the USA.
If you are currently not located in the USA, please click "Continue" in order to access our Website.
Local restrictions - provision of cross-border services
Swissquote Bank Ltd ("Swissquote") is a bank licensed in Switzerland under the supervision of the Swiss Financial Market Supervisory Authority (FINMA). Swissquote is not authorized as a bank or broker by any US authority (such as the CFTC or SEC) neither is it authorized to disseminate offering and solicitation materials for offshore sales of securities and investment services, to make financial promotion or conduct investment or banking activity in the USA whatsoever.

This website may however contain information about services and products that may be considered by US authorities as an invitation or inducement to engage in investment activity having an effect in the USA.

By clicking "Continue", you confirm that you have read and understood this legal information and that you access the website on your own initiative and without any solicitation from Swissquote.
Research
Market strategy
by Swissquote Analysts
Live Analysis
Critical Earning Season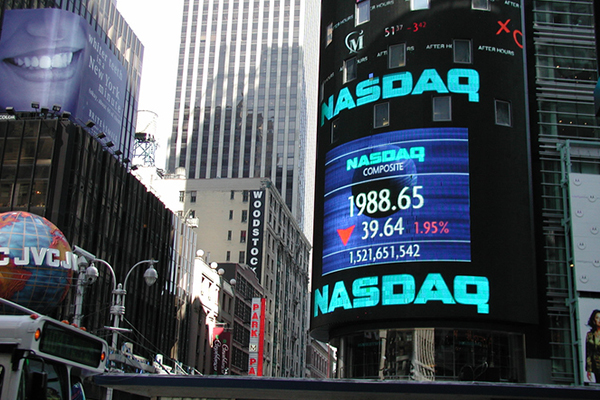 Critical Earning Season
There is eerie calm over global equity markets. After sharp revaluation of stocks following collapse of Global PMI indicating slowing growth, markets are cautiously stable. Yet the question stands whether weakness in growth for 2019 and spillover into corporate earning is fully priced in or should deep deceleration / contraction need to be reflected in stocks. Next week marks the start of earning season with the largest global banks reporting. This will provide critical insight into earning guidance. Investors are encouraged by the composed events around Brexit and UK political chaos, progress in China trade talks and decent economic data. We anticipate that companies will be cautious hinting in a few pre-announcement (including Apple) but that doesn't mean the end of the renascent equity rally. For the bulls, the best scenario is that companies acknowledge natural cyclical softening within the context of economic expansion but rational reason for tailwinds in specific sectors or industry. Investors are likely to react positively. Yet should companies use expected volatility to dump all problems and provide gloomy outlook this earning season will be difficult.
In key area that have already revalued the negative sentiment there seem to be less uncertainty from the upcoming earning reports. Apple and Apple supply chain has already taken a hit. When Apple officially cut guidance for iPhone production, stock prices of several suppliers and those valuations moved relatively little on the report. Broadly companies involved in delivering chips to consumer electronics, cars, and communications equipment are trading at multiples of 10x this year's earnings lower indicates the market sees no growth onward. The US homebuilder Lennar reported last week that it would not provide guidance for 2019. In a rare move, the company cited uncertainty. The honestly was embraced by the market and instead of falling rose over 8% that day. The company indicated the complexity of outlook made forward earning guidance unpredictable. Rising mortgage rates would hurt growth yet low unemployment and rising wages would support home buying. While plenty of analyst forecasting a 2019 recession, yet so far solid economic data has lowered those fears. Earning season could provide improved information over the direction of economic activity over the next few quarters. Investors are correct in being concerned over trade tensions, pace of normalization and softer growth (now driven by US government's partial shutdown). But there are plenty to be optimist about strength of US economic growth, rising wages and expectation of 2.5% GDP growth will provide a solid backdrop for earning growth. With many stocks trading below 10 x 2019 earnings, and the S&P 500 companies averaging just over 14 x, long term value investors have an wide assortment of high quality stocks from which to choose.