Disclaimer
Our systems have detected that you are using a computer with an IP address located in the USA.
If you are currently not located in the USA, please click "Continue" in order to access our Website.
Local restrictions - provision of cross-border services
Swissquote Bank Ltd ("Swissquote") is a bank licensed in Switzerland under the supervision of the Swiss Financial Market Supervisory Authority (FINMA). Swissquote is not authorized as a bank or broker by any US authority (such as the CFTC or SEC) neither is it authorized to disseminate offering and solicitation materials for offshore sales of securities and investment services, to make financial promotion or conduct investment or banking activity in the USA whatsoever.

This website may however contain information about services and products that may be considered by US authorities as an invitation or inducement to engage in investment activity having an effect in the USA.

By clicking "Continue", you confirm that you have read and understood this legal information and that you access the website on your own initiative and without any solicitation from Swissquote.
Research
Market strategy
by Swissquote Analysts
Live Analysis
IPO activities likely to stay flat in 2H 2019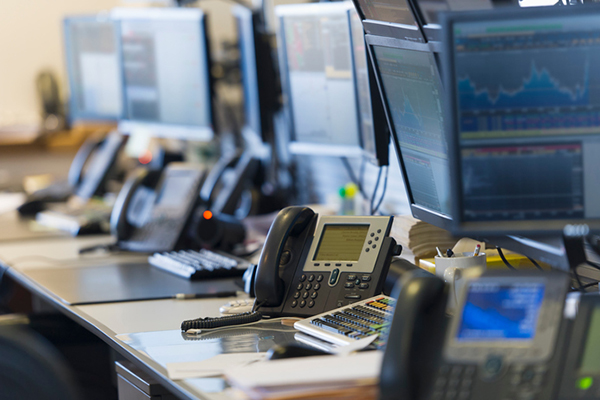 Despite hopes of a spate in initial public offering for the second half of the year, one has to consider that uncertainties due to the resurgence of trade tensions are expected to stay high following the introduction of additional tariffs on Chinese goods on 1 September 2019 and likely to cause a major setback in trade talks. Q2:2019 has proven to be highly exciting as a number of anticipated and high-profile unicorn listings on the stock exchange such as Uber, CrowdStrike Holdings, Beyond Meat Inc. or Nexi SpA came to surface due to improving market conditions and renewed hopes that trade discords would dissipate to provide economies some leeway, a scenario that does not seem to be the case in the foreseeable future. In fact, the number of initial public offering activities has consistently declined from the highs of 2018. For the single H1:2019 period, IPO activities declined by over 25% year-on-year, thus confirming that companies are looking for the right timing when deciding to go public. Good illustrations of this are for instance Airbnb and Saudi Aramco, two companies that investors have always had an eye on, although both much-awaited IPOs should occur in 2020 because of market conditions.
While Airbnb, a major pioneer in the shared economy, alongside Lyft and Uber, is willing to reinforce its market leadership and profitability by planning additional acquisitions before envisaging going public, oil and gas producing company Saudi Aramco, owned by the Saudi government and known for being the most profitable company in the world, has repeatedly postponed these plans. Since the official announcement made by Deputy Crown Prince Mohammed bin Salman to target an IPO by 2018, market conditions have deteriorated considerably, affected by high volatility and oil prices trading at levels well below those of the past decade. Yet despite an unfavorable corporate backdrop, the European region recorded a notable acceleration in Q2:2019 quarter-on-quarter, with deal number volumes rising by 100%, albeit still 44% lower than H1:2018. Aside from stock market listings of both major driving mobility companies Uber and Lyft or social network Pinterest in H1:2019, the IPO in mid-April of payment services company Nexi SpA was resounding, being the largest IPO of the year in Europe with a total of EUR 2.01 billion ($2.3 billion) raised and up 9% since its first quotation.
Overall, the second half of 2019 should stay still as slowing economies and growing geopolitics should incentivize companies to adopt a more cautious approach when aiming for public listings. Ultimately, IPO activities should see lower volumes in 2H:2019 as trade disputes or Brexit delay remain while the IT sector should see most of the public listing activities globally.