Disclaimer
Our systems have detected that you are using a computer with an IP address located in the USA.
If you are currently not located in the USA, please click "Continue" in order to access our Website.
Local restrictions - provision of cross-border services
Swissquote Bank Ltd ("Swissquote") is a bank licensed in Switzerland under the supervision of the Swiss Financial Market Supervisory Authority (FINMA). Swissquote is not authorized as a bank or broker by any US authority (such as the CFTC or SEC) neither is it authorized to disseminate offering and solicitation materials for offshore sales of securities and investment services, to make financial promotion or conduct investment or banking activity in the USA whatsoever.

This website may however contain information about services and products that may be considered by US authorities as an invitation or inducement to engage in investment activity having an effect in the USA.

By clicking "Continue", you confirm that you have read and understood this legal information and that you access the website on your own initiative and without any solicitation from Swissquote.
Research
Market strategy
by Swissquote Analysts
Live Analysis
Market volatility should approach inflection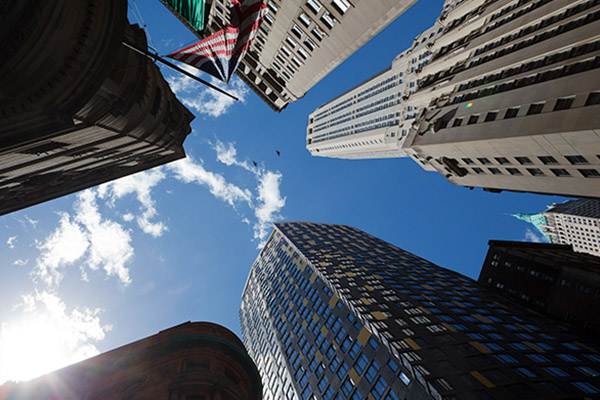 Market turmoil is probably not ended following the broad selloff session seen yesterday as major US and European markets traded beyond 90% of 3-month average volumes, suggesting a broad disparity between market reaction and real economics. Furthermore, the current extraordinary volatility hike initiated one month ago, with both the VIX and V2X given at 79 and 87 respectively, largely above 2008 – 2009 ranges (44), confirms that market participants are pricing in the worst, expecting a recession at the corner, notwithstanding that combined monetary and fiscal efforts from major economic actors should play a major role in the coming two quarters. Indeed, risks of liquidity crunch are likely to be mitigated, as lessons from prior financial crisis have already been assimilated. In this context, concerted easing measures in conjunction with stricter trading regulations concerning naked shorts should help sooth selloff effects looking forward. First signs of moderating risk-off sentiment is already in place as treasuries finally seem to have done bottoming out, although the trade-off towards US dollar signals that liquidity fears are high so far.

Indeed, the timing of a sustaining rebound is probably not in sight for now, as the salvo of poor economic headlines for March amid the global impact of the coronavirus outbreak as well as the upcoming "infection peak" due in the coming two to three weeks in both Europe and the US will probably have its word. Yet helicopter money measures implemented by monetary authority, starting with the Fed's 1,5 percentage point rate cut (Fed funds target mid-range: 0.125%) since early March, including plans to purchase as much as $700 billion of treasuries and MBS as well as a total of $1 trillion ($500 each) overnight repo operations since Monday should support equities. In addition, it is projecting to establish a Commercial Paper Funding Facility by injecting a total of $10 billion to eligible companies, a move not seen since the financial crisis. Similar steps from the European Central Bank, which is about to expand its QE program to an additional EUR120 billion (on top of EUR20 billion per month) and the Bank of Japan's doubling of ETF purchases to $112 billion also support the trend.
Therefore, the fate of financial markets now lies in the hands of both monetary authorities and governments, which should reassure the general public and ensure that the current liquidity crisis does not turn into a solvency crisis, a challenging task that will require governments to expand stimulus packages to support central banks.

| | |
| --- | --- |
| Open | |
| Close | |
| High/Low | / |
| Volume | |
| Market | |
| Ask | |
| Bid | |