Disclaimer
Our systems have detected that you are using a computer with an IP address located in the USA.
If you are currently not located in the USA, please click "Continue" in order to access our Website.
Local restrictions - provision of cross-border services
Swissquote Bank Ltd ("Swissquote") is a bank licensed in Switzerland under the supervision of the Swiss Financial Market Supervisory Authority (FINMA). Swissquote is not authorized as a bank or broker by any US authority (such as the CFTC or SEC) neither is it authorized to disseminate offering and solicitation materials for offshore sales of securities and investment services, to make financial promotion or conduct investment or banking activity in the USA whatsoever.

This website may however contain information about services and products that may be considered by US authorities as an invitation or inducement to engage in investment activity having an effect in the USA.

By clicking "Continue", you confirm that you have read and understood this legal information and that you access the website on your own initiative and without any solicitation from Swissquote.
Research
Market strategy
by Swissquote Analysts
Live Analysis
Oil prices progression should boost producers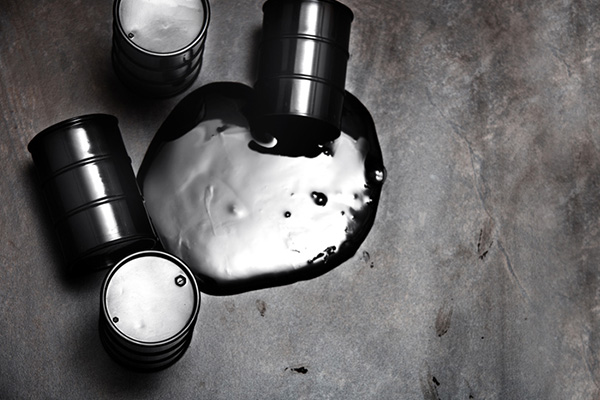 If one asset class needs to be pointed out as being highly volatile, oil definitely needs to be mentioned. After reaching 4-year high amid fears of a major supply shortage following the imposition by the US of major sanctions on Iran oil exports, the situation totally reversed in less than three months, with both WTI and Brent losing as much as -44.35% and -41.50%, an 18-months low after the US unexpectedly introduced waivers to major buyers. Yet the shift in policy from OPEC+ initially consisting of a total of 1.2 million bpd (OPEC effective: -2.17 million bpd since December 2018 or -6.70%) production cut is proving to be effective and should definitely benefit oil producers in the coming earnings season.
Indeed, as major oil companies have based their revenue guidance on oil prices sensibly lower, along the range of $50-55/barrel, opportunities are arising, paving the way for further investment in the sector. This is the case of Saudi state-owned company Aramco, which recently saw its first international bond issue of $12 billion, the largest amount ever seen in emerging markets, oversubscribed by a total of $100 billion whilst long-term yields in major developed economies barely hit the range of 1-percentage point if they do not trade negative. US upstream oil exploration and production company ConocoPhillips, whose share price traded range-bound in the past four months, is at a turning point. Worries of lawsuits initiated in February 2019 against major oil and gas companies on alleged property and environment damages on their points of operations are losing legitimacy, amid successive dismissal by courts of law. Furthermore, the company, whose strategy in the past years mainly focused on increasing its production margin by recentering its portfolio activities on shale while reducing refining processing, is actually paying off since the company has now a breakeven point that allows it to stay profitable with an oil price of $40. Aside of showing a net appreciation of total crude oil production by 5% from FY 2017-2018 and another 5% expected in 2019, the company rose EPS by more than 700% and is expected to maintain current course in FY 2019.
It is therefore very likely that oil-producing companies will again benefit from current rebound in oil prices for 2019. The global fear of over-supply is eroded, as demand from major economies is expected to sustain while trade issues are moderating.
| | |
| --- | --- |
| Open | |
| Close | |
| High/Low | / |
| Volume | |
| Market | |
| Ask | |
| Bid | |