Disclaimer
Our systems have detected that you are using a computer with an IP address located in the USA.
If you are currently not located in the USA, please click "Continue" in order to access our Website.
Local restrictions - provision of cross-border services
Swissquote Bank Ltd ("Swissquote") is a bank licensed in Switzerland under the supervision of the Swiss Financial Market Supervisory Authority (FINMA). Swissquote is not authorized as a bank or broker by any US authority (such as the CFTC or SEC) neither is it authorized to disseminate offering and solicitation materials for offshore sales of securities and investment services, to make financial promotion or conduct investment or banking activity in the USA whatsoever.

This website may however contain information about services and products that may be considered by US authorities as an invitation or inducement to engage in investment activity having an effect in the USA.

By clicking "Continue", you confirm that you have read and understood this legal information and that you access the website on your own initiative and without any solicitation from Swissquote.
Research
Market strategy
by Swissquote Analysts
Live Analysis
Rare Earth producers in the sights as markets reopen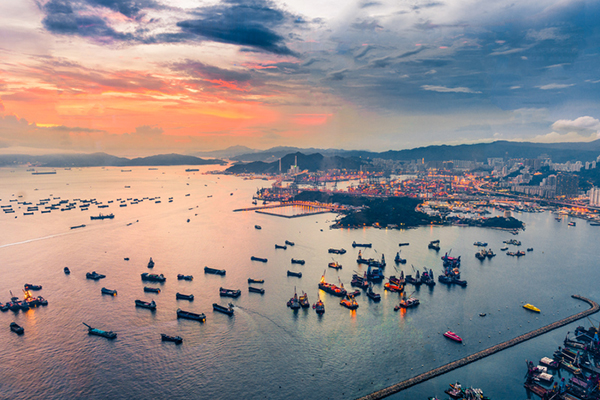 Without much surprise, the first earnings season of the year arriving at its term did provide the first signs of economic halt due to limited mobility and consumption across sectors. Yet investors seem to have somewhat priced the impact on financial results for the first quarter since analysts' earnings surprise indicators for the S&P500 remain mostly positive, suggesting that the negative impact on economic activity was overestimated, or at least anticipated a little ahead of schedule, while firms that failed to meet their earnings target enjoyed from some leniency. Furthermore, the fact that most of the pickup in equities comes from both healthcare and tech sectors, without mentioning that valuations are now back at August 2019 range following a sharp rebound of 28% from 23 March 2020 low and despite warnings of negative corporate earnings and withdrawal of EPS and guidance, it appears that downside risks are ahead. However, mining-related industries should prove resilient in this regard, as unlike the global financial crisis, which saw metal prices collapsing due to China's shortened demand, the Coronavirus crisis differs resolutely as falling demand is accompanied by a sharp drop of the supply-side because of the closure of key mining operations. Moreover with support from unconventional government stimulus, cheaper energy that accounts for 30% of balance sheet costs of mining companies and a recovery in industrial activity globally, and notably in China, there are surely good reasons to consider a bounce back of critical metals in the 2H 2020, even in the event of mounting trade discords between the US and China.
Though China's meaningful dominance in the rare earth market sphere is likely to hold headlines heavy and particularly in times of market disruptions, the pandemic should accelerate initiatives from developed economies to secure supply in order to safeguard tech, renewable energy or infrastructure projects nationally. In a similar fashion as the Pentagon decision to sign a deal with Australian mining and processing company Lynas Corp. finalized two weeks ago, rare earth suppliers are expected to secure similar contracts consisting of warranted production supply, involvement in third party infrastructure projects or the sale of existing assets (i.e. fixed assets).
In this context, it seems opportune to consider investment in firms such as China Molybdenum Co Ltd., a rare earth exploration and processing company operating in Brazil, China, Australia and DRC. After posting upbeat Q1 results thanks to a diversified business portfolio that enabled China Molybdenum to post resilient earnings despite the sizable contraction of the country amid an economy that shrank by -6.8% year-on-year during the same period, it appears that the conjuncture should prove beneficial for the company. Indeed, not only it is better positioned than competition ahead of the reopening of markets globally after facing the pandemic two months earlier than Western economies, but it should also benefit from unprecedented easing by central banks, which are likely to push commodity prices up in the medium term, while a feeling of market lull should weigh on the dollar, which has been a driving force for emerging economies so far.