Disclaimer
Our systems have detected that you are using a computer with an IP address located in the USA.
If you are currently not located in the USA, please click "Continue" in order to access our Website.
Local restrictions - provision of cross-border services
Swissquote Bank Ltd ("Swissquote") is a bank licensed in Switzerland under the supervision of the Swiss Financial Market Supervisory Authority (FINMA). Swissquote is not authorized as a bank or broker by any US authority (such as the CFTC or SEC) neither is it authorized to disseminate offering and solicitation materials for offshore sales of securities and investment services, to make financial promotion or conduct investment or banking activity in the USA whatsoever.

This website may however contain information about services and products that may be considered by US authorities as an invitation or inducement to engage in investment activity having an effect in the USA.

By clicking "Continue", you confirm that you have read and understood this legal information and that you access the website on your own initiative and without any solicitation from Swissquote.
Research
Market strategy
by Swissquote Analysts
Live Analysis
Will Lyft's IPO rub off on Uber ?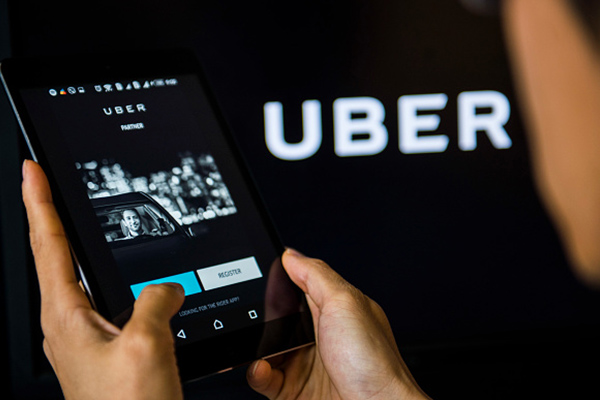 Investors tend to be lenient when it comes to valuations in 2019. Major initial public offering (IPO) successes such as Pinterest, Zoom, Tradeweb Markets or Levi Strauss are paving the way for further achievements as companies such as Airbnb, Palantir Technologies or Robinhood are expected to come on the red carpet this year. Yet the storyline seems adverse when it comes to online transportation service platform Lyft. Since its trading debut late March 2019, the company's share price lost as much as 16% from its initial offering price ($72), posing question as to whether Uber's IPO on 10 May 2019 would face a similar fate. Nevertheless, it is likely that despite the fact that both business models are quite similar, major structural disparities allow for distinction, which could potentially benefit Uber's price action.
Structurally, both companies differ much, as Lyft adopted a dual-class structure that grants co-founders a voting right of 20 votes per share, thus giving them full control on the company despite a minority interest below 10% while Uber's stocks give shareholders the same rights. On the other hand however, Uber's business model still needs to prove itself, since the company has been unprofitable for the past 4 years of reporting, with FY 2018 revenue up $ 11.3 billion (+43% from 2017), net income at -1.8 billion (excluding company's sale of Russian and Southeast Asia activities) and negative cash-flow. However, one might consider that Uber's geographical expansion across the globe as well as its horizontal diversification (i.e. car transportation, food delivery and shipping) should provide the company with an advantage when it comes to price expectations (IPO price range: $44 to $ 50).